Last Updated:
This is an easy afternoon tea recipe for homemade Irish Scones that rise high every time. Best served freshly baked with butter, jam or honey, these flaky and buttery scones are sure to go quickly.
Jump to Recipe
Print Recipe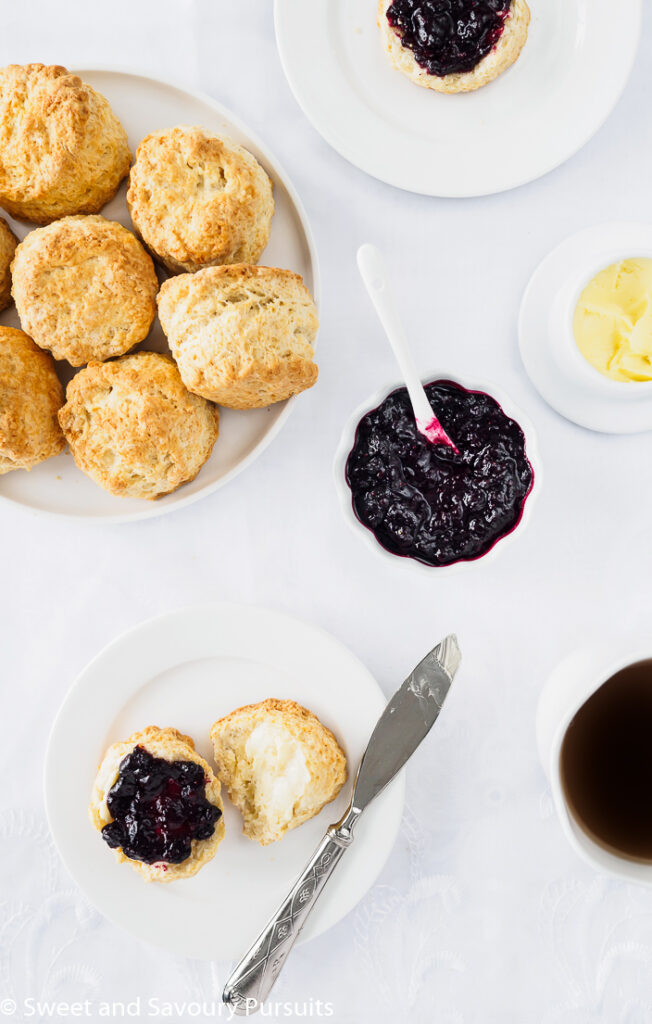 With St. Patrick's Day quickly approaching, I thought it would be fun to share an Irish recipe for scones with you. Since I'm not Irish and wanted to share an authentic Irish recipe, I followed a recipe for traditional Irish scones from Gemma Stafford, a professional chef from Ireland. You can find the original recipe for her scones here.
Her scones are easy to make and after you've made them once you'll be able to whip these up in no time. Her recipe yields scones that rise high, are buttery, soft and flaky. She uses only simple ingredients such as plain flour (same as all-purpose flour), butter, milk, cream, a bit of sugar, baking powder and a pinch of salt to make her scones.
…